Back To Your Roots Seed Treatment can be used with Organic and Conventional production systems. It is designed to add nutrients and microbial life onto the seed prior to planting. With use of BTYR Seed Treatment producers have noticed quicker stronger emergence, more even germination, better overall colour and great root development.
Begin with approximately 160 litres of clean water, Add:
1 L ZumSil (source of silica - provides physical protection against pathogens and insects, promotes stronger roots and cell wall structure, increases stress resistance).
25 lbs Micronized Soft Rock Phosphate (loaded with phosphorous, it is also a good source of calcium and other trace minerals - helps with growth and early root development).
10 lbs Organic Cane Sugar (source of carbon - adds stability to the soil and feeds the microbes.
1 L Humi(K) acid (another source of carbon—draws and holds water close to the seed).
10 gal Microbe Tea (adds diverse microbial life which is essential for soil life).
Heads Up Plant Protectant (optional) (activates plants natural defences enabling full season disease resistance).*

*Mixture will treat approximately 600 bushels of seed. Heads Up Plant Protectant is also recommended to ensure the plant's immunity is available when needed. 1 gram of Heads Up mixed with 1 L of water treats 163 kg of dry seed. 50 grams (1 package) treats 18,000 lbs of seed. Heads Up is currently registered for use on edible beans, soy beans and potatoes in Canada.
DIRECTIONS FOR USE
Mix in the order listed.
Adjust water to accommodate seed size and mixing system.
Avoid storage of mixed product for extended periods of time.
Once the seed is treated, wait anywhere from 1 hour to overnight before transferring to seeder and proceeding to plant.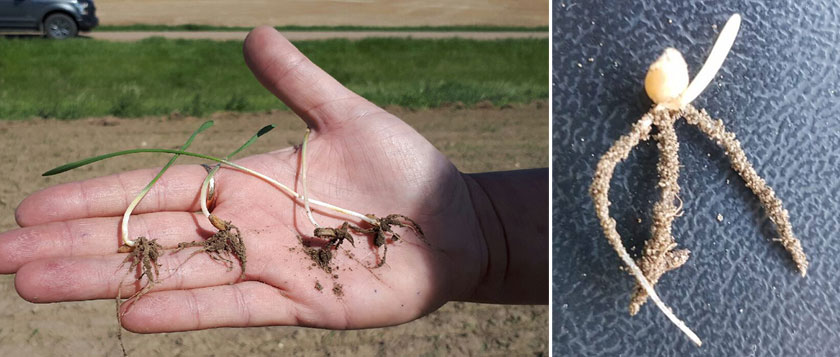 Above left: Seed treatment vs. no seed treatment. Above right: Hard Red Spring Wheat with seed treatment, 3 days after seeding.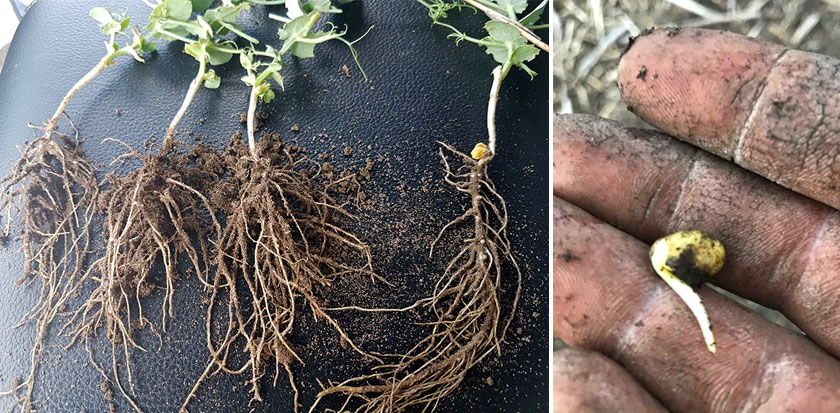 Above left: Peas with seed treatment - great root development. Above right: Seed treated soy bean 55 hours after planting.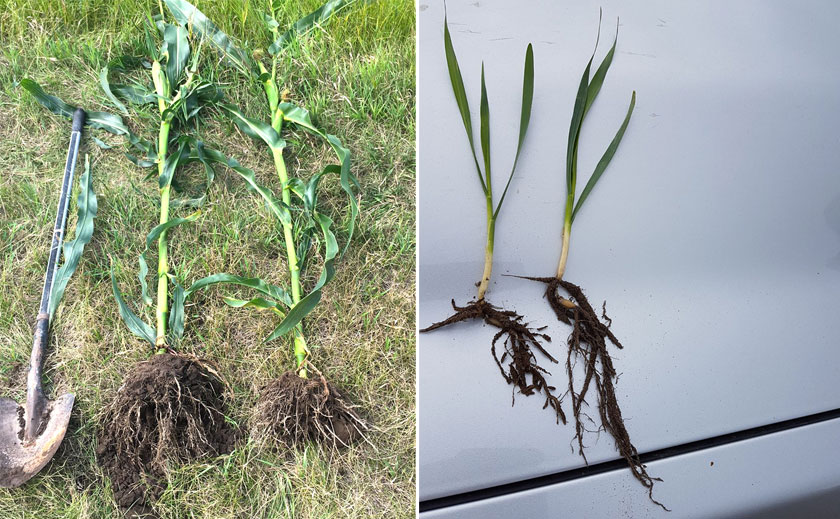 Above left: Seed treated vs. untreated. Above right: Untreated vs. seed treated.


Above left: Wheat using seed treatment, no second growth, no need to desiccate. Above right: Wheat without seed treatment, significant amount of second growth.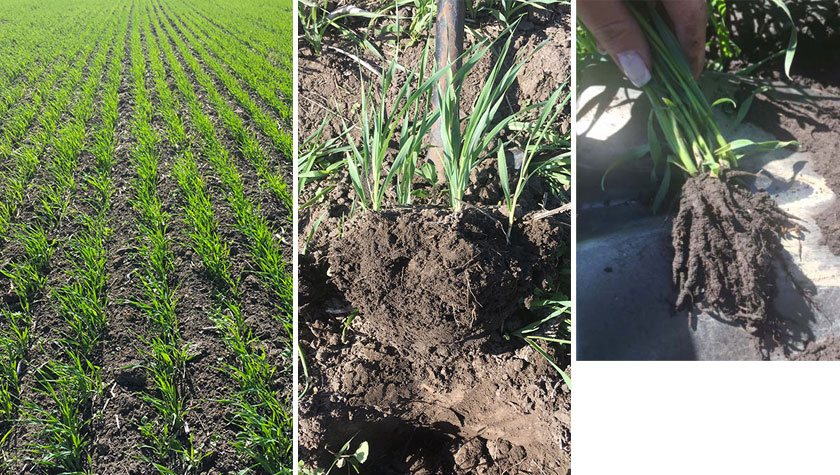 Above left: BTYR seed treatment on the entire field. Above middle: Same field as left, roots 5 inches down. Above right: Seed treated - beautiful aggregates!
---

The Advantage Air Treating System is a proven, easy-to-use and uniquely designed delivery system for small grain seed treatment. The included components make custom design possible for a variety of treating methods.
Refillable containers in 10 and 24 gallon sizes (40L and 90L)
No power required
One gallon of compressed air treats 125 bushels
Graduated liquid level on see-through container
Dual injection system for auger application
Air agitation provides continual suspension of product(s)
Treat or inoculate large seed volumes without interuption
Regulated air pressure and accurate metering valve
Rounded bottom for complete clean-out
Approved for use with most seed treatments, liquid inoculants, and liquid micro-nutrients
Air Regulator On Tank
Includes 1/4 inch air chuck adaptor and 10 foot air hose. Adapts to your air supply.
Lid Hook
Stainless steel hook allows tank lid to be propped open for convenient filling.
Shut off Valves
Shut-off can be placed where convenient (two included).
Metering Ball Valves
Desired flow can be obtained with the combination of air pressure and valve adjustment.
Call to order: (306) 747-4744